SPONSORED POST
Golden Cups Winner and celebrated motivational speaker Giovanni Livera teaches one of his most worked routines…ROPE, NUT & KNOT! Learn from a master teacher!
http://www.murphysmagic.com/Product.aspx?id=51820
Wow your audience with a real worker!
· All professionally made props are included
· Powerful lessons in framing the magic moments that achieve maximum results!
· Bonus: Surprise Ending to knock the spectator's socks off!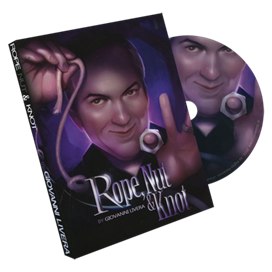 http://www.murphysmagic.com/Product.aspx?id=51820
SPONSORED POST